Aviation
Full-service consulting that delivers a wide range of global solutions, from passenger and cargo operations to corporate and governmental aviation activities. As your trusted advisor, we perform all functions to FAA and EASA standards.
Please see our Russian civil aircraft information.
Download Aviation PDF – Spanish
Download Aviation PDF – English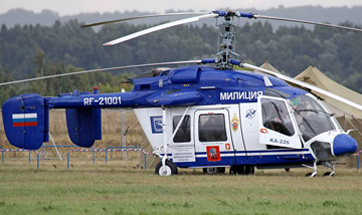 Advisory Services
As a trusted resource for aviation managers, we help improve existing operational programs, day-to-day functions and positioning for the future with recommendations tailored to specific needs and circumstances. We employ a hands-on, proactive methodology to understand your organization, strategy, values and people. Your senior managers gain advice that is tied to your immediate and long-term objectives, whether they are operational, financial, planning, management or public policy.
Consulting Services
Combining extensive industry knowledge, experience and professional training, we bring aircraft operators and aviation-related organization management and operational support on a global scale. When faced with complex challenges, we collaborate to create innovative and successful responses.
Tap our full range of aircraft management and operational support services:
Flight Operations

Startup Planning

Certification Management

Regulatory Compliance

Fuel Management

Maintenance and Technical Expertise

Safety and Security

Distribution Systems

Scheduling and Utilization Planning

Risk Management
Aircraft Sales and Acquisitions
Buying, selling or leasing an aircraft is a complicated process that requires a highly experienced team of professionals to identify aircraft appropriate for the task, to evaluate and qualify potential interested buyers and lessees, and to assess your financial return. We have the knowledge and expertise to take you through the complete aircraft sale or acquisition process.
Technical Services and Maintenance Operations
To protect the life-cycle value of your asset, our technical team has extensive experience in aircraft maintenance, repair and overhaul. From aircraft configurations and modifications to regulatory requirements, rest assured that your aircraft will meet your operational demands.
We can help you with:
MRO Maintenance and Oversight

AD and Records Research

Startup Certification Support

Regulatory Compliance

Pre-Buy Inspections

Aircraft Modifications

Lease On/Off Acquisitions

Conformity Inspections

ETOPS Certification Support

Quality Assurance and Safety Audits

C of A Applications

STC Development