About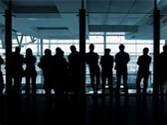 We are four privately held companies that supply an array of sophisticated solutions to the commercial, private and government sectors.

Enterprise technologies that provide sustainable, process-oriented, integrated and adaptive standard-based solutions.

Integrated, end-to-end and adaptive solutions in the fields of aviation, logistics and security.

Global leader providing integrated solutions for equipment, support, services and security for the oil/gas and mining industries.

Customized finance leasing programs for civil aircraft and oil/gas and mining equipment.
World-class – Adaptive – Sustainable
for current and future generations
A leader in environmentally conscious and sustainable solutions, Redman Companies has been delivering standards-based, integrated solutions that solve today's challenges and readily evolve with changing needs.
Our solutions benefit clients by helping to:
Maximize ROI, protect assets, and mitigate risk and exposure through seamless business processes

Meet client goals of quality assurance and environmental sensitivity

Acquire worldwide enterprise technology, aviation, logistics and security services

Deliver standards-based, integrated enterprise solutions

Design, build and operate

Assure customer satisfaction through proven processes

Increase productivity, reliability and efficiency
Leadership
Meet our experienced executive team with a successful track record, long history, and in-depth knowledge of anticipating and appraising future trends and applications:
Allison Coulter-Redman – CEO and Chairman

Richard Redman – President and CTO

Jean Petak, Director – Telecommunications, Redman Consulting Services, Inc.

Bill Henry, Executive Vice President – Aviation and Security,
Unitas Solutions, LLC
Jan Mazotti, Executive Vice President – Logistics,
Unitas Solutions, LLC
Bob Mulverhill, Executive Vice President – Oil and Gas,
Unitas Delta, LLC
Please View Our Certifications Here