Security
Our team provides integrated consulting, security training and executive protection for clients in the private, commercial and governmental sectors. We help with everything from conducting threat assessments and security tactical training to serving as your trusted advisor in selecting equipment, technologies and products.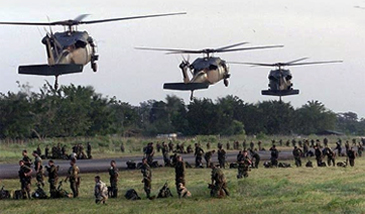 Advisory Services
We help collect, analyse and interpret information that is mission-critical to your organization and environment. Our advisory services range from security best practices and strategies, homeland security, crisis management and response, critical infrastructure security protection, terrorism, equipment, products and counterinsurgency trends, including:
Special Studies
Threat Assessments

Policy Analysis

Order of Battle (ORBAT)

Regional/Country Security Assessments
Procurement Support
Technology and New Equipment




Assessments

Request for Proposal Support

Bid Analysis and Decisional Matrix

Workshops/Gaming

Alternative Future Analysis
Marine Systems Selection
Mobile Training Teams (MTT)

Certification

Specialized Waterways Consulting

Boat Sales and Leasing
Combat Systems Selection
Technical Products Assessments

Land Systems Assessments

Logistics Support
Executive Protection Services
Our skilled personal security experts (mobile and static) are experienced in close-proximity protection, trained in combat, and able to gain, maintain and build trust with clients and staff. They are well versed in technological tools and applicable psychology, applying the full spectrum of security analysis to intimate knowledge of clients and staff and their movements.
Security Training
Partnering with our team provides access to the company's instructors – a global network of seasoned personnel, including retired U.S. military officers. Our senior and highly decorated advisers offer extensive prior operational experience including military training, doctrinal modernization, national security and defense industry integration and development. Our Mobile Training Teams (MTT) can travel to your location(s) to support tactical and strategic requirements, bringing you the highest caliber of training across the globe. Our team also delivers symposiums, conferences and seminars designed to improve understanding of modern day security issues and threats to private, commercial and governmental sector clients.
 
Find out more about our basic Military and Police Training.