Oil/Gas and Mining
Unitas Delta, LLC (UD), is a recognized global leader providing equipment, support, services and security for the Oil & Gas and Mining Industries. With over fifty years of proven experience in the industry, UD is often called upon to solve the most challenging of requirements.
Download Oil/Gas and Mining PDF – English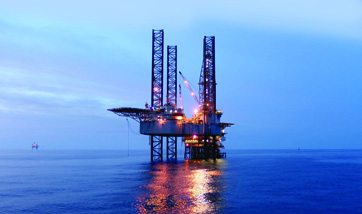 Land Based Drilling Equipment
Work-Over Rigs, Truck Mounted Rigs up to 2000hp Land Rigs, UD offers a complete line of Rig Package Solutions providing our clients a choice in structure and configuration for all your drilling needs. We bring together a comprehensive portfolio of best-in-class products with state-of-the art automated control systems to deliver superior efficiency, quality and safety. With UD global after-market services, you benefit from full support, field service and responsiveness around the world. Total solutions. Total Reliability.
Off-Shore Drilling Equipment
Demand for all rigs continues to grow and utilization continues to hold steady. Semi-submersible platforms and jack-up rigs continue to fair better than drill ships. UD maintains its network of manufacturing partners supporting the growing demand for ocean based platforms. We strive to identify "commonality" of design and structure which allows for interchangeability of parts, equipment, crew and other resources, leading to an overall savings in average operating costs. All rigs are and will be built to commercially recognized industry standards of design, performance and quality. Responsiveness to client needs, engineering modifications and necessary enhancement assures superior reliability and performance on all platforms delivered.
Equipment Portfolio, Product Support, Service
UD maintains an extensive portfolio of products in support of all drilling platforms and field operations. From mud circulating systems to Generator sets, drill pipe to casing, logging equipment to mobile "man" camps, power tongs to well head equipment. Our network of equipment partners, cover the full range of your needs and locations. Technical Support and field service operations assure our clients of responsiveness, access and minimal downtime. Planned maintenance and proper provisioning is the key, to successful field operations. Unitas Delta welcomes the opportunity to support your activities.
Equipment Finance/Lease
UD is proud to offer finance/lease options for equipment through its affiliate Gold Tree Capital, LLC. Just ask and we will provide you with information for this possible solution.