Enterprise Technology
Our array of sophisticated, integrated enterprise solutions enhance strategic planning capabilities and existing environments for clients in the commercial and governmental sectors worldwide.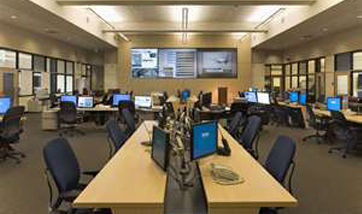 Program/Project Management
As your trusted representative, we provide planning, scheduling and budget oversight, plus on-site supervision and scope-of-work management.
Information Technology
We support your business enterprise objectives through the successful adoption of enterprise governance, enterprise architecture, IT implementation,life-cycle management and integration of virtual operations centers.
Information Assurance
We manage information related risks by protecting and defending information systems. Through independent verification and validation of internal information functions, plus oversight of all external lines of communication, we can evaluate and manage risk. Our information assurance toolbox includes computer network defence products, threat assessments and ROI analyses of risk management versus risk avoidance.
Infrastructure Surety
Our anti-terrorism protection helps your systems meet local and regional and international standards, as well as U.S. unified facility criteria.
Operations Management
We define, design and implement C4IF operations centers, subordinate and virtual operations center portals.
Serving as your trusted advisor providing end-to-end life-cycle adaptive solutions for your communications/telecommunications infrastructure such as complex systems integration, networked communications, satellite communications and secure communications products.
Our comprehensive solutions include requirements definitions, design, implementation, audits, threat assessments, cost savings and containment.
Telecommunications Management
Click on this link FixCir™/TEM  and see our revolutionary tools for Telecom cost reduction services.
We provide unique full service "activity based" solutions that enhance Telecom infrastructure and reduce our customers' costs on average by 47.5% for Wireline and 35.17% for Wireless.
Our solutions include life-cycle and logistics management of telecommunications services/products, a hosted inventory/reporting platform with portal access and a help desk, all designed to customer specifications. Our customers include telecommunication carriers, commercial/private business, non-profits, state/local/municipal and federal government sectors.